Incursion: America is a 2 player tabletop wargame set in a horrific near-future. Each player controls a customizable army in an attempt to win games by completing victory conditions outlined on various Mission Cards.
---
Factions
There are currently 2 factions in the game, Americans and Russians. A game piece without a faction icon is neutral. More factions will be added in future expansions. A player must pick a faction and all of his/her Battle Force game pieces must either be from that faction or neutral.

---
Game Board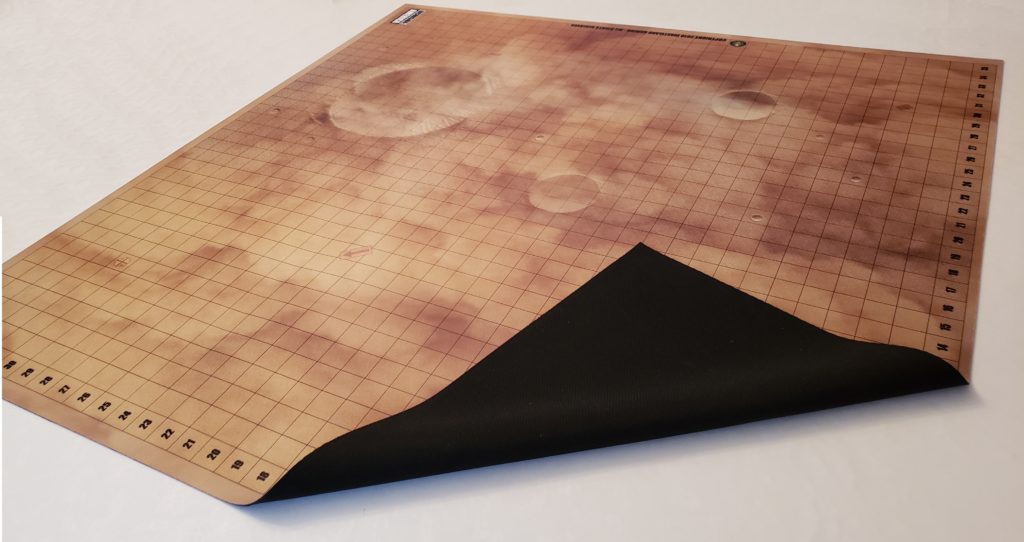 The game is played on a board with a grid that is 35 inches x 35 inches. Game pieces move from square to square to make movement simple and fast. No measuring distance. A game piece can move a number of squares equal to its speed every Round.
---
Game Pieces
There are 3 types of game pieces in Incursion: America – Personnel, Vehicles, and Obstacles.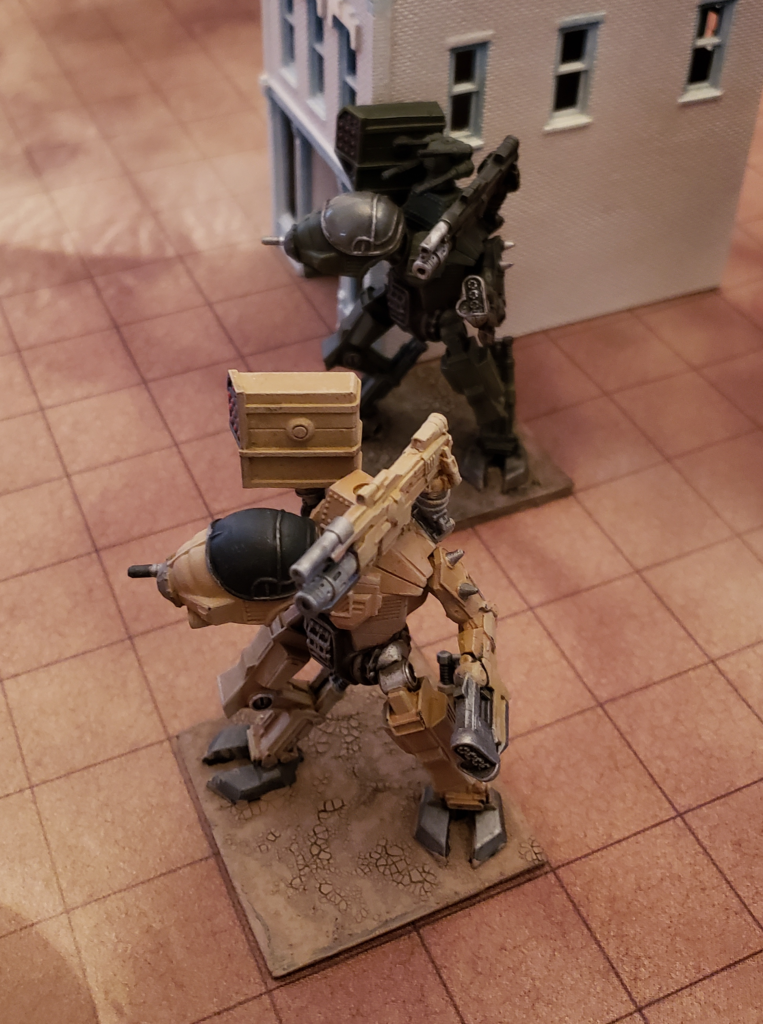 Personnel: People. Most personnel are members of the military in a player's army. Though there may be other personnel associated with specific missions. Personnel may embark/disembark from vehicles and obstacles.
Vehicles: Vehicle may move, carry personnel, and typically have weapons.
Obstacles: Most obstacles are buildings, but almost anything could be an obstacle – broken down vehicles, walls, pipelines, etc. In most tabletop games, these would be terrain. Terrain is stagnant. Incursion: America's obstacles are interactive. They can be used for cover, boarded, and blown off the game board. Even though players bring obstacles as part of their battle force, they are neutral.
---
Game Cards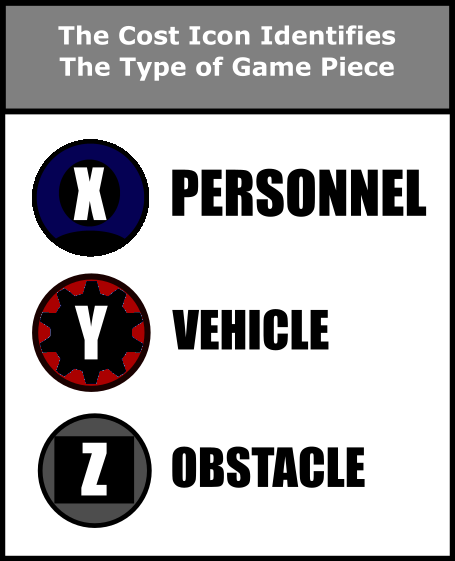 Each Game Piece has a game card the defines its capabilities. When a game piece is deployed onto the game board, its game card is placed on the owning player's side of the board. Place any upgrade cards to the game piece under the Game Card.
The pieces of each game card are outlined below.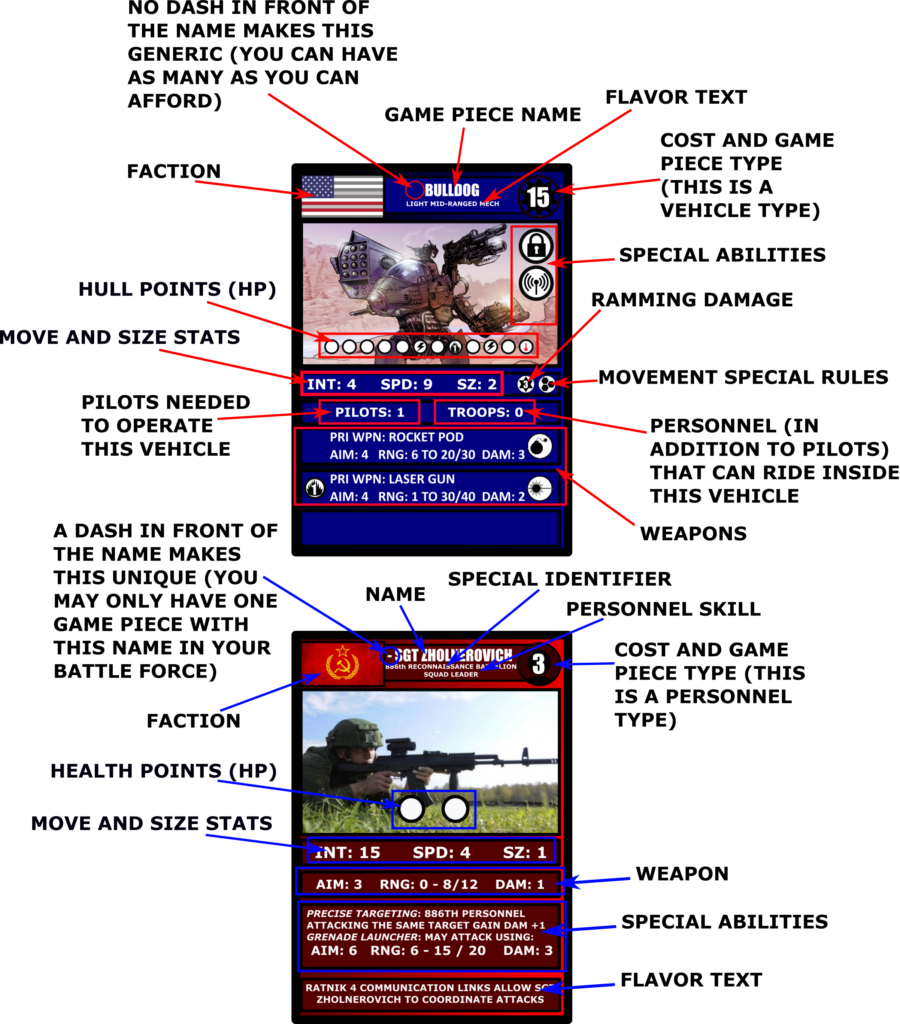 ---
Other related topics …